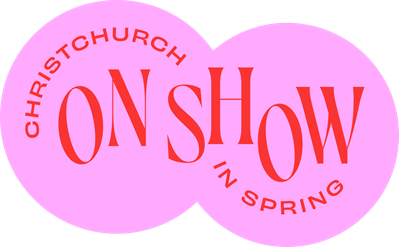 Best Spots To Snap A Pic This Spring
Ōtautahi Christchurch
Explore The Top Spring Photo Spots
There's no shortage of picture-perfect locations around Ōtautahi Christchurch during spring. The city really is ON SHOW this time of year.
From vibrant street art and epic views from the Port Hills, to our many gardens and charming city centre, there are stunning spots to snap a few pics all over. Here are our top picks for your content capture dreams!
Pictures Amongst The Spring Flowers
Christchurch is spoilt with lush green spaces and pretty spring colours in every direction. If you are looking for tranquil nature backdrops, we've got you covered with the best of the bunch.
The Christchurch Botanic Gardens boasts massive trees and epic flower gardens, conservatories, and riverside scenes. Snap a pic by the Peacock Fountain or get down amongst the daffodils. Check out our list of note worthy gardens for your outdoor shoot.
Riccarton and Harper Aves become a hot spot for blossom in early Spring. Cherry blossom trees and daffodils in full bloom are a photographer's dream! This place is guaranteed to deliver that perfect shot.
The peaceful gardens of Mona Vale are home to heritage buildings and lush gardens. Get your rose garden fix here or come back at golden hour for riverside vistas and garden charm.
Nestled at the edge of Lyttelton Harbour, Ohinetahi, Governors Bay is a private garden open to the public most days. Get lost in a maze of perfect hedges, beautiful roses and native planting. The gazebos and serene settings create dreamy fairy-tale vibes.
Read more about top spots to catch the spring flowers in Christchurch.
Snap The Street Art In Christchurch
Christchurch's street art scene brings vibrancy to every corner of the city. Ranked by Lonely Planet (2017) as one of the top street art cities in the world, there's plenty of choice for that perfect funky backdrop.
Check the mind-bending mural behind Riverside Market,

telling the story of central city heritage and the global women's suffrage movement which started right here in Christchurch.

The larger-than-life Antarctic scene beside the Novotel Hotel in Cathedral Square shows penguins underwater framed by ice and is one of the city's largest murals.
Down in Rauora Park, the 8 ever-changing oversized spray cans are a canvas for street artists to test their wares. Three cans are intended for long-term works that are refreshed sporadically.
Check out this map to hunt down the city's best. Or read more about the epic street art in the city. 
Shoot From The Port Hills
We all know the best view of Christchurch is from the Port Hills. But you may not know all of the best spots for an epic wide-angle landscape shot
The Mount Vernon Farm Lookout on the Summit Road is one of the most famous vantage points of the city. From here you can take in the whole city, or cross the road to look over Lyttelton Harbour.
A little further south down the Summit Road is Kennedy's Bush Car Park, from where you can get an unobstructed view of the harbour heads and watch the storm clouds roll in if you time it right.
Head up the back of Sumner to the Captain Thomas Track for epic views down the valley and over Sumner Village. Wear comfortable shoes as you'll need to hike up a bit, but the view is worth it!
Framed With Urban Architecture
Christchurch is the country's newest city, with modern architecture alongside our prized heritage buildings. Get into the four avenues to fill your feed with urban splendour.
The Bridge of Remembrance bookends Cashel Mall in epic fashion. A hot spot for city scenery, the bridge spans the Avon River, surrounded by streetscapes and lush planting.
The City Promenade is an epic urban landscape that winds through the city along the Ōtākaro Avon River. Starting from the hospital, past The Terrace and ending at Margaret Mahy Playground. Take in parks, food establishments, and playgrounds, and revel in those sweet city vibes.
New Regent Street is dubbed New Zealand's most beautiful street, so get creative with its pastel colours then reward yourself at one of their cafes or bars. Picture perfect themselves, check out Gin Gin for cocktails, the Last Word for a dram of whisky, or a luscious cold treat from Rollickin Gelato.
Foodie Spots To Snap Up
Food really is the greatest muse. Delicious treats and decadent menus make for the very best photos. You are spoilt for choice at these epic foodie spots around Christchurch.