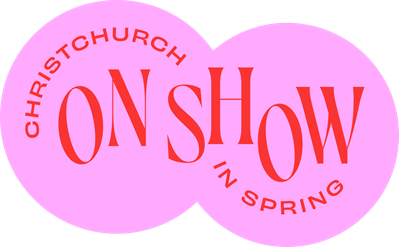 Christchurch Long Weekend
This Spring
Spend A Long Weekend In Christchurch
In Christchurch for a long weekend? Lucky you! You can fit so much into just a few days here, so create special springtime memories and make some time for play in this vibrant city.
With wining and dining, adventure and of course relaxation, a weekend in Ōtautahi Christchurch is perfectly balanced with something for everyone.
For A Thrilling Adventure - Christchurch Adventure Park
Having fun in nature's playground is a given when in Ōtautahi Christchurch. Looking for the ultimate experience? Christchurch's Adventure Park is the place to be.
A treasure trove for thrill seekers and nature lovers, the park options include ziplining, mountain biking, walking and sightseeing, so you can tailor your experience to suit your family's ages and abilities.
For more relaxed options, take the chair lift to the top and zipline down or simply walk up to see the views and have a coffee at the Adventure Park Café nestled in the pine forest. For the thrill seekers, race through the valley on the dual zipline tour or zoom down the many mountain bike trails. The adventure is yours for the making!
For A Long Lunch In Style - Tussock Hill
Nearly lunch time? There is a special place tucked away only 15 minutes from the city that is worth a visit. Tussock Hill Vineyard and Cellar Door is a tranquil escape and a lovely place to spend a few hours. The family-owned organic vineyard is perfectly nestled on the Port Hills, offering stunning views and a peaceful setting. Settle in for a long lunch and let your worries drift away.
Tussock Hill's award-winning chef serves a delicious seasonal menu and the range of dishes champion locally sourced, organic produce. The menu is designed to pair with Tussock Hill wines and there are also options for wine flights if you would like to taste a little more of the organic wine range.
For Breathtaking Views - Christchurch Gondola
For some of the best views the city has to offer a trip up the Christchurch Gondola is a must. Discover postcard-worthy views of Lyttelton Harbour, the mighty Southern Alps, the sparkling waters of Pegasus Bay and panoramic views of the city.
A fun family activity or romantic way to spend the afternoon, the Gondola and Summit Station offers more than just stunning scenes. Get your heart rate up and explore the many walking tracks nearby.
If relaxation is more your style, take some time to sit back and soak in the views with a drink or something to eat from the Red Rock Café.
For All Your Boutique Shopping Needs – The Tannery
For a dose of retail therapy unlike any other, a trip to The Tannery has got to be on your long-weekend list. Home to a carefully curated selection of stylish shops and dining options, all bases are covered here.
Discover boutique, one-of-a-kind shopping in a beautiful setting - the architecture and attention to detail in design makes a visit worth it!
You'll find high-end and vintage fashion boutiques, homeware stores full of handmade treasures, a second-hand book store, an apothecary, a beautician, a barber and so much more. An array of cafés and dining spots to stop for a refreshment between shops makes your visit that much sweeter.