Tamariki front and centre in the sixth round of Screen CanterburyNZ production grant
The Screen CanterburyNZ production grant has shone the light on kid's content in the latest funding round with an eight-episode live action drama series and a stop motion animated feature getting the greenlight. 
From the five applications received, four were short-listed for assessment by an independent panel of industry and mana whenua representatives.  Productions need to be made entirely in the Canterbury region and meet other criteria, including securement of other funds and that funding arrangements have been agreed with ChristchurchNZ. 
Petrina D'Rozario, Screen CanterburyNZ manager, said "As in previous rounds, the applications were very high-quality and it was a tough process selecting the projects."  
The latest productions will employ an estimated 85 crew and provide significant local spend on related services. They will also drive an increased use of local screen facilities as well as promoting a strong creative economy. 
Screen CanterburyNZ and ChristchurchNZ would like to extend congratulations to the two round six recipients. 
Māui and Elvis – How I alienated my Nan | Series 8x 30 minute episodes 
Well-known local producers Janine Morrell Gunn and Emma Martini have teamed up to adapt two books penned by Wellington author Suzanne Mains. The live-action drama stars best friends and neighbours Māui and Elvis, who discover an alien device and accidently blast Māui's beloved nan with it, causing an alien hell-bent on destruction to take up residence in her body.  Pre-production is scheduled to start in September this year with cameras to roll in Christchurch and Kaikōura in 2024.   
"This is Whitebaitmedia's first foray into producing a long form drama series for tamariki and our hope is that it will act as a springboard for us to build a sustainable drama arm to our business. As local producers living and working in Ōtautahi Canterbury for over 25 years, growing and developing our South Island film skill base (personnel and resources) is a priority. Our focus leading this project will be on identifying emerging Canterbury-based talent for roles as well as scaffolding middle tier experienced personnel to give them a hand-up into more senior positions. We are grateful for the Screen Canterbury Grant for Māui & Elvis." Janine Morrell Gunn (Whitebait Media)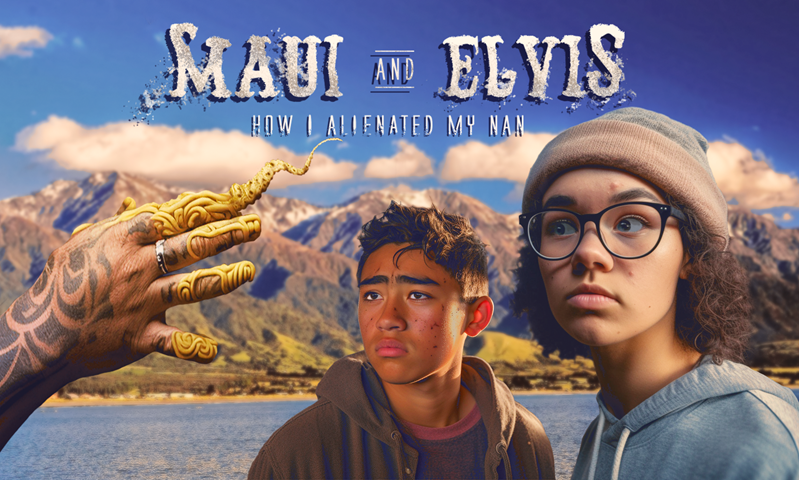 Kiri and Lou Make Friends | Animation/stop-motion feature film 
Kiri and Lou Make Friends is a movie prequel to the hugely popular pre-school series Kiri and Lou, describing how the characters first met. Lou, a kindly prehistoric creature, rescues an ungrateful little dinosaur from a flood and teaches her how to be a friend. 
Voiced by Jemaine Clement and Olivia Tennet, Kiri and Lou is animated in Ferrymead, Christchurch, and is loved by children all over the world. 
Says producer Fiona Copland, "We're excited to expand and deepen Kiri and Lou's world and take them on an epic adventure. We aim for it to be as entertaining for parents as it is for kids - it's going to be a fun ride!" 
The Screen CanterburyNZ production grant is distributing up to $1.5 million of funding over a three-year cycle. Six productions have already wrapped delivering significant economic impact, with the total spend in the region so far exceeding $14 million due to new production activity.