Spotlight on Creative Media Producer: Jeremy Black
Jeremy Black, head of Christchurch based creative media company Blackbird, has recently received attention for his work on an early bird campaign video for NZSKI. Filmed across Mt. Hutt, The Remarkables and Coronet Peak, the video is an exploration of some of New Zealand's most epic and exciting natural wonders.
Having started Blackbird in his backyard with a group of friends, over the past seven years, Jeremy and company have grown the business into a global entity, making professional videos around the world. "We focus on the epic. Getting cameras into difficult places is something we love doing."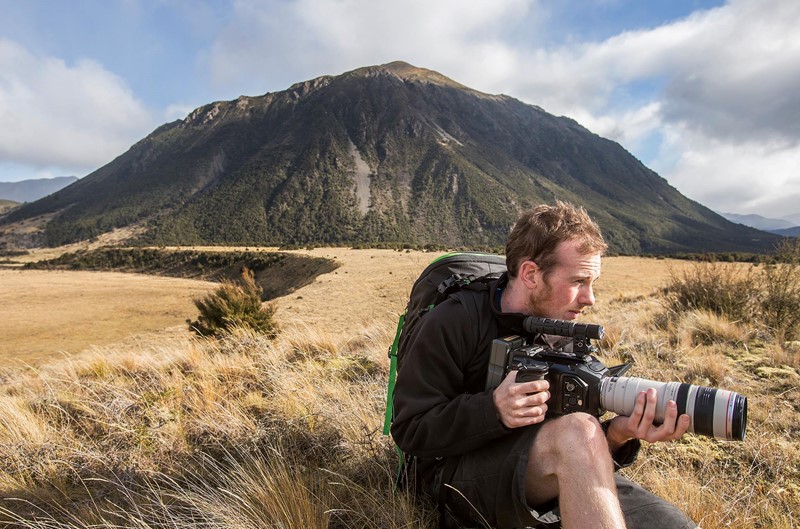 Speaking on his most recent work, Jeremy had this to say: "I have a real drive to showcase how amazing this country is. Filming in the mountains is difficult and getting access to locations is also very hard. Being in the right place at the right time is key to getting the perfect shot… The opening shot [was taken at] the Rakaia River looking up at Mt. Hutt. It is such a unique shot that you couldn't get anywhere else in the world."
Over the coming year, Jeremy intends to continue his work in the mountains. "After traveling overseas to film in the ski industry, New Zealand still has some of the best views in the world." Currently Blackbird has plans for projects to be filmed across New Zealand, as well as Japan and (hopefully) many others! "We are already filming down in Queenstown but our base is in Christchurch. I prefer to stay in Canterbury and film but heading away down south is always a fun adventure."

His advice to aspiring filmmakers? "[Cantabrians have] access to some amazing locations. So many that haven't been showcased yet. If you're looking for places to film it's right on your doorstep. Go out and tell the story you want."
To find out more about Jeremy Black: https://www.blackbirdnz.com/.
For More Information Contact