Introducing Screen CanterburyNZ's Newest Member Petrina D'rozario
Bringing International Production And Guild Experience To The Table
Petrina D'Rozario, joins the team at Screen CanterburyNZ and tells us a little about her 15 year journey in the field of film, television and journalism. She loves watching films, attending film festivals and connecting with storytellers from across the globe.
Screen CanterburyNZ sat down with Petrina to find out more about her.
So Petrina, how do you fit into the universe?
I have always had this burning question inside me - what is my IKIGAI? I was born and raised in Calcutta, to Anglo-Indian parents. My maternal grandparents were Irish and West Indies and my paternal grandfather was a Portuguese descendant dedicated to serving the church in India. So my family was quite the potpourri of cultures. This was my first tryst with questioning everything! This love for being curious led me to graduating in Mass Communication (my love for talking, writing and questioning!) After graduating in 2002, I visited NZ and it was love at first sight. I wrote articles for the Sunday Star Times and Sunday News, later enrolled at South Seas Film School in Auckland and graduated with a distinction and double major in Production and Documentary Directing. I have been part of various co-productions in NZ and that was exciting for a while but the burning question inside me wasn't ready to settle. I decided to challenge myself and work in one of the biggest film industries in the world - BOLLYWOOD. So I travelled back to India, Mumbai to see what the universe had to offer.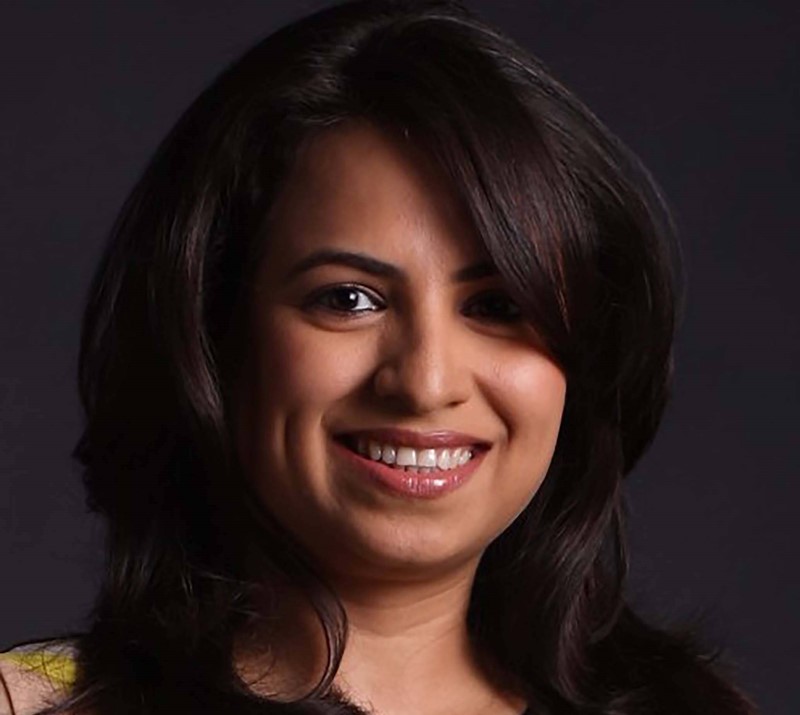 Tell us more about setting up the WIFT chapter in India
This was truly an overwhelming journey. I made cold calls and worked on commercial films as an Assistant Producer and then as a Producer on commercials, short films and feature films. It was during this I realised the need for a networking platform to support women working in the industry. I had heard of WIFT NZ and had witnessed their help with connecting like minded women together through the various events held. I reached out to WIFT International in Washington DC and with plenty of help from the Chairperson, I initiated the need for WIFT India.

With an eclectic advisory board who gave their time, love and support to a cause they all agreed on unanimously we launched WIFT India in 2012. I spearheaded the shaping of WIFT India and was responsible for the development of the chapter's strategy. The aim was to support and encourage more women technicians and enhance the visibility of women working in film and television. In this, I found my IKIGAI. For 10 years I strived to bring working professionals together and see them collaborate confidently.
What was your role at Purple Pebble Pictures?
In 2016, I was appointed as the COO of Priyanka Chopra Jonas's production house Purple Pebble Pictures. My role was to oversee content and identify the right partners to collaborate with, which I saw as an opportunity to reach out to talented filmmakers to produce quality content across regional areas. Regional filmmaking was on the rise with more local filmmakers telling compelling stories across the land. While at Purple Pebble, I initiated three Children's films created by first time women directors, with the aim to put the spotlight on gender diversity and inclusion of women in technical roles. I found that WIFT India was a great platform for me to meet some amazing talent from the industry and help them to meet the right producers.
What attracted you to the role at Screen CanterburyNZ?
The universe is round after all. To focus on my family, I decided to step out of production and come back to live in NZ. Amidst the job search, the role with Screen CanterburyNZ was an affirmative answer to my decision to return. When I read about the goals and vision of Screen CanterburyNZ, it aligned with my experience at WIFT India, as a freelance producer and as a COO of a production company, but most of all -I love collaborating with filmmakers and bringing people together. I am happy to be a part of an initiative that aims to bring more visibility and create more opportunities for the film community in the South Island. Yes, there could be potholes-- though not as bad as the pot-holes I have had to drive through on Indian roads, literally!-- I am excited to be part of this journey and with the support of the community of filmmakers, who are also looking forward to collaborating for the success of the region, I am sure this will be a rewarding journey. I don't know where the road leads to next, but for now NZ is home and Screen CanterburyNZ has my heart.
For More Information Contact