2nd Chance Charlie's Canterbury Connection
Season two of 2nd Chance Charlie has just wrapped. We got to sit down with Director Steph Damm, who lead the team from her Canterbury base, utilising talent from the local screen industry.
So, who created the show and what's the concept?
The show is funded by 2degrees to promote their 'fight for fair' mantra. TBWA came up with the idea of 2nd Chance Charlie, and myself and producer Rob Brown, along with the team at Three, developed the format.
The show gives Kiwi blokes a second chance at their childhood dream - to be a professional rugby player. Five players are picked from a pool of applicants and given resources by a conditioning trainer, ex All Black and their local Super Rugby franchise to go through a 'self-improvement journey'. The prize is a three-month personalised training and development programme by their Super Rugby Team, and a cash prize of $15K.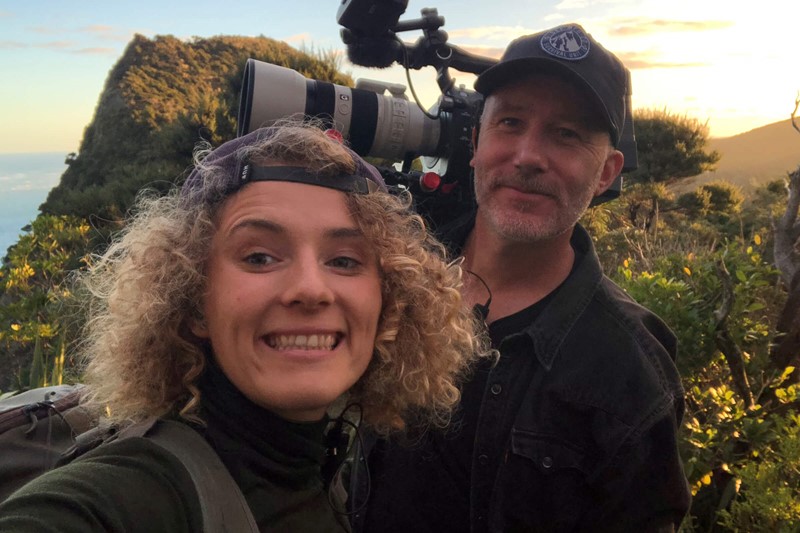 The first episode was shot in Canterbury - but what was the full Canterbury connection?
I'm originally from Canterbury and our Co-DOP Ollie Logan is from Wellington. We moved to Diamond Harbour from Auckland in late 2020. We chose Canterbury for post production, as I needed it to be accessible. I know some super talented post people in Canterbury who are also my friends! So it was an easy decision.
I felt very lucky everyone was keen to help at the drop of a hat. We had a very tight post schedule, so we had to stagger the edits of the episodes. We brought in editors Liddy Whiteman, Loren Kett, Richard Lord and Mike Kelland.
Penny Westwood was the post coordinator with Chris Sinclair on Audio Mix, Amanda Reid as Audio assistant and Ollie Logan as Music Supervisor. We based ourselves in the awesome premises of Resonate and Belmont.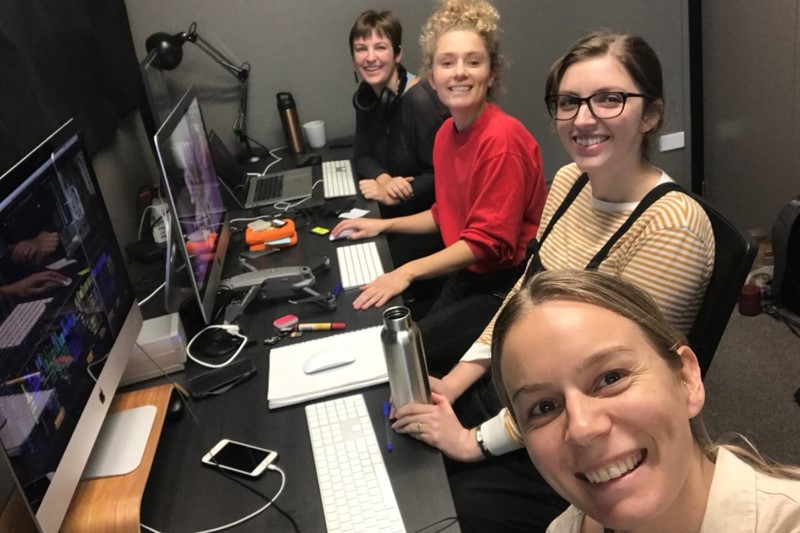 What other aspects made the Canterbury connection so strong?
We filmed the first episodes at Lyttleton Rugby Club and Naval Point Yacht Club which are incredible locations. But the best part was everyone's attitude. Everything was always, "Yip, no problem, we'd love you to be here!" It made shoot logistics such a breeze. Zak Beckett-Knight brought in his team to gaffer and we used local soundie Joseph Veale and local camera operators Ollie Logan and Simon Waterhouse. It's so helpful to have such local depth to call on – it really helped meet those tight deadlines.
We also used local caterers Sherpa Kai, based out of the Commoners in Lyttelton. I'm vegan, so I provided the whole crew with vegan catering and it went down a treat! If you feel like dining out in Lyttleton, Commoners is our go-to for delicious, diverse food.
What does it mean for you to do so much of this production in your hometown?
I really do love it. It's way less stressful, we have gorgeous locations and the people are so friendly. Canterbury also isn't film sick, like some other destinations, which makes a big difference.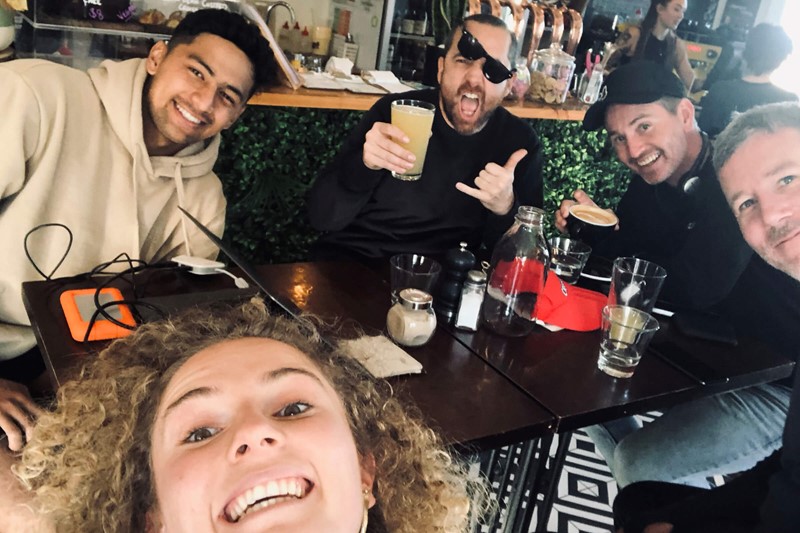 Why should people consider Canterbury as a destination for their next project?
Other than amazing attitudes, it's generally way easier organising stuff in Canterbury as opposed to Auckland or the other usual 'go to' film destinations. There are plenty of skilled workers, so come and bring your next project here!