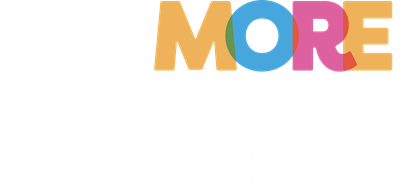 Unique Shops in Christchurch's CBD
Unique Shops In The Heart Of Christchurch
H&M, Country Road or Glassons – these are big brands you're bound to know. But have you heard about 'Shut the Front Door' or 'The General Store?' If not, now's the time to go out on a wee shopping spree in the inner-city! 
Shut the Front Door  
Looking to move? On the hunt for unique pieces for the house? Then this is the store for you! Shut the Front Door has everything from bathroom decor to living room accessories and furniture – even the cutest clothing. This New Zealand store has a focus on sustainability and offers cool alternatives to the plastic bag. 
The General Store  
If you think that The General Store only offers souvenirs for tourists, think again! The General Store has a wide range of products from home decor to clothing for children and babies. Make sure to check out the novelty section: Darth Vader lights and egg monster bread cutters - just to name a few. 
HAPA  
HAPA is a design store specialising in New Zealand made products. From Ōtautahi Christchurch coffee mugs to greenstone jewellery and old Christchurch tram maps - HAPA has it all. 
Scorpio Books  
Scorpio Books has been around for 40 years and is uniquely Christchurch. You can spend hours in Scorpio Books browsing magazines and books sitting on comfy couches or having a chat about the latest bestsellers with the friendly staff! 
The Gift Shop  
As the name suggests, The Gift Shop is packed full to the brim with epic gift ideas. The perfect place to buy something unique to surprise your best friend! You can find this cute wee shop at The Crossing.  
Boardertown  
Opposite the Central Bus Exchange is Boardertown - a haven for all the skateboarders and snowboarders out there. The shop offers boards, clothing and accessories and also stocks New Zealand clothing brand RPM. 
Arts Centre  
The Boys High Building at the Arts Centre is filled with quirky shops: Pepa Stationery, Frances Nation, Fudge Cottage, Soul Jewellery, Shopology. All shops have a strong New Zealand or Christchurch made focus – make sure you head on down there to score some epic finds! 
WORLD  
WORLD was founded by two Kiwi designers in 1989. The shop specialises in designer clothing made in New Zealand. Perfect for those who like to dress to impress!   
Plume  
The Dunedin based design store Plume is home to the definition of edgy, located conveniently on High Street. The boutique's range includes New Zealand and international brands like Comme des Garçons, Y's by Yohji Yamamoto or Zambesi.  
Hunters and Collectors  
One of the best places in Christchurch to pick up that perfect pair of jeans. Make sure you head in store to satisfy your next vintage fix, or to stand out and shy away from seasonal trends and fashions.