Yoobee Film School Graduates Looking for Opportunities
Yoobee School of Film Making has been helping talented individuals get their start in the industry for 27 years through our legendary South Seas Film School Campus programmes. See a list from Yoobee of recent film school graduates.
Yoobee are New Zealand's largest specialised film school with world-class creative campuses at six locations around the country. Offering specialisations in directing, screenwriting, makeup artistry and costume design, documentary directing, camera, lighting, audio, on-screen acting and post-production, we're fuelling the demand for local and international talent.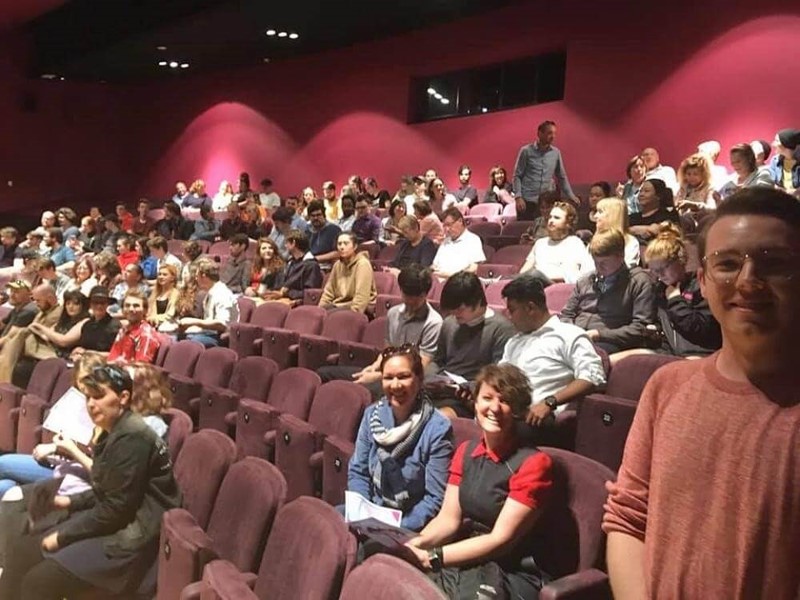 At the end of last year, Screen CanterburyNZ was invited to attend the end of year screening of the graduates work in an amazing production called THE REEL. I am now even more convinced that there are some 'reel' talented people training right here in Canterbury.

All these talented graduates would love to hear from productions looking for new crew and/or interns.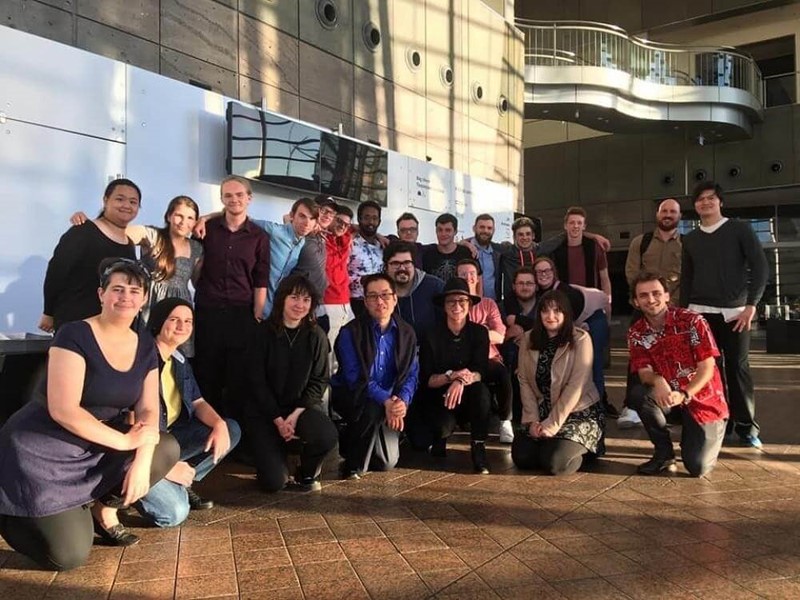 Here is a list of the 2019 graduates. Get into touch with Screen CanterburyNZ if you would like phone numbers. Otherwise connect via linkedin.
BRYNN HOWE (KING PASSION):
• https://www.linkedin.com/in/brynn-howe-0078b9199/
• https://www.youtube.com/channel/UC6fzH-owmUTCXJmf0wRthaw?view_as=subscriber
ESTHER CHOU:
• https://www.linkedin.com/in/esther-chou-0248b9199/
• https://vimeo.com/user99435696
• https://www.behance.net/choue02dbbd
GRACE STAPLETON (PLANETFOX FILMS):
• https://www.linkedin.com/in/grace-stapleton-468b60199
ISAAC FITCHETT (KING PASSION):
• https://www.linkedin.com/in/isaac-fitchett-7058a1199/
• https://www.behance.net/instinctsnef9e
• https://www.youtube.com/watch?v=2GOzmw94qwY
ISAAC GILES (PLANETFOX FILMS):
• https://www.linkedin.com/in/isaac-giles-640761199/
•https://www.youtube.com/channel/UC11KDpsYwR44p_QDJf8AtXw
IZZY VANHANEN:
• https://www.linkedin.com/in/izzy-vanhanen-51618919a/
• https://vimeo.com/379943163
JOSIAH ARCHER (KING PASSION):
• http://linkedin.com/in/josiah-archer-84a8a1199
LUCAS TOMASI:
• lucas.tomasi.dsp@gmail.com
MACAULAY HYDE-MCCORMICK (TOKYO_DIRTY):
I'm a screenwriter who writes girls with boys names...
• http://linkedin.com/in/macaulay-hyde-mccormick-904542191
•https://www.youtube.com/channel/UCD1tAfieKUoOsdrn2e5WVjA
MARK BRUCE:
• https://www.linkedin.com/in/mark-wilson-90919019a/
MICHAEL BURROWS:
• https://www.linkedin.com/in/michael-burrows-73bb64199/
• https://www.youtube.com/channel/UCaG1c-X0z-bFO2M5fOYmu2w/featured
PETER LADBROOK:
• https://www.linkedin.com/in/peter-ladbrook-6b1b417a/
RAYMOND LUM (SWORD PRODUCTIONS):
• https://www.linkedin.com/in/raymond-lum-9b5b1931/
SEAN KILKELLY (PLANETFOX FILMS):
• https://www.linkedin.com/in/sean-kilkelly-4988ba199
TYLER LARSON:
• https://www.linkedin.com/feed/?trk=onboarding-landing
For More Information Contact