Explore
Hike To Wild Waterfalls Within Reach Of Christchurch
Long Walks, Short Walks, And Everything In Between
Hike To Our Most Picturesque Waterfalls
There's something majestic about a waterfall's raw power and beauty. It's why we reach for our cameras to remember why the walk in was worth it in the first place.
But not all waterfall chasers have the patience to hike. Some want to skip to the good part without the effort of a big trek in.
Luckily, you'll find the best of both worlds across The Central South Island. From casual strolls to decent hikes, check out our regions' most picturesque waterfalls only a short journey out of Ōtautahi Christchurch.
Short Walks To The Best Waterfalls
Avalanche Creek Falls, Selwyn
Two-hour drive from Christchurch
Five-minute walk to the falls
Describing Avalanche Creek Falls as a waterfall is an understatement. At the end of the short track nestled in Arthur's Pass National Park, you'll find three waterfalls totalling 80 metres in height. Follow the Devils Punchbowl Waterfall Track to see all three in action. After 2-5 minutes, look back and marvel at the view.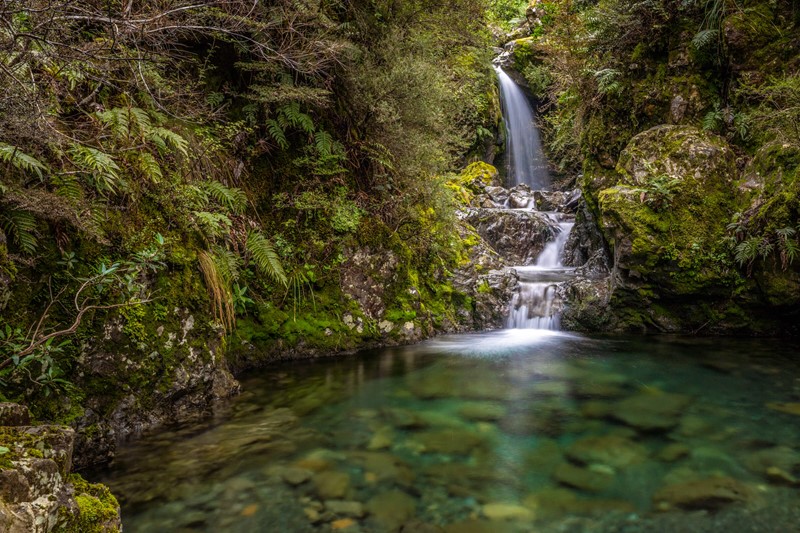 Dorothy Falls, West Coast
30-minute drive from Hokitika, West Coast
Two-minute return walk
The best time to visit Dorothy Falls is after rainfall – the powerful flow of the West Coast waterfall is mesmerising to watch. The falls can be seen from the car park next to the Dorothy Creek bridge at Dorothy Falls Road, but don't let that stop you from getting a closer view.
Newton's Waterfall, Banks Peninsula
90-minute drive from Christchurch
20-minute return walk via Aylmers Valley Road carpark, Akaroa Village
Akaroa may be famous for its harbour adventures and views, but just five minutes from town there's an epic waterfall. Sweet right? Newton's Waterfall is down just a 10-minute walk through native bush from the carpark. The sounds of water cascading down a rocky mountain is a perfect way to unwind after a busy day perusing the shops in Akaroa Village.
Long Walks To The Best waterfalls
Devils Punchbowl, Selwyn
Two-hour drive from Christchurch
One-hour return walk, moderate walking track
The lush beech forest of the Devils Punchbowl Waterfall Track climbs up to a viewing platform overlooking the impressive 131-metre waterfall. Kea and fantails love this place as much as humans do, so you won't be alone on your forest journey. If you brave the winter chill, you could experience the falls surrounded by the majesty of snow.
Washpen Falls, Mid Canterbury
One-hour drive from Christchurch
Two hours walk, moderate walking track
Fees for track guide and use of walking sticks: $10 per adult, $5 per child (under 15)
Windwhistle's Washpen Falls is in the middle of a working farm, with breath-taking views of the Canterbury plains. Kick off your trek at the Old Washpen Woolshed and walk through an ancient volcanic canyon of lush native bush. Half-way through the looping track, you'll find the spectacular Washpen Falls, which served as a film set for Hollywood movie Z for Zachariah.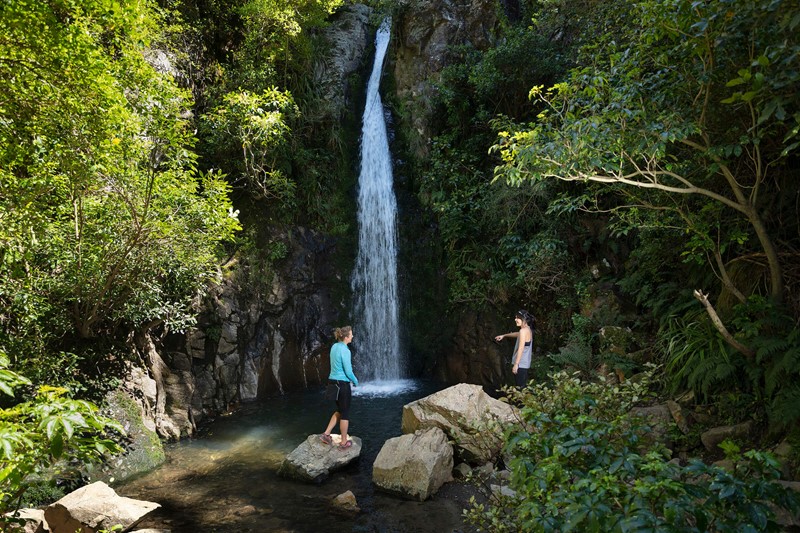 Carew Falls, West Coast
One-hour drive from Greymouth, West Coast
One-hour return walk
Part of the appeal of Carew Falls is it's off-the-beaten-track status. Take the forest track to the falls and eat your lunch on one of the giant granite boulders in the rapids below. Check out the idyllic Lake Brunner from more than 100 metres up.
You may also be interested in ...