Explore
A Road Trip Itinerary For The West Coast
Explore The West Coast
Wind-buffeted coastlines, rainforests as far as the eye can see and pounamu-green rivers make Te Tai Poutini (the West Coast of the South Island) a perfect side trip for adventurous travellers from Ōtautahi Christchurch who love a road trip.
ChristchurchNZ spends two nights, three days, and about four hours of driving, seeing some of the most beautiful parts of the region.
Day 1: Westport To Punakaiki
The drive from Westport to Franz Josef takes around four hours according to the experts. But we're not the kind to rush. We're also not the kind to travel without snacks. So, it's a quick trip to the award-winning West Coast Pie Company on Palmerston Street for a wild venison pie before we hit the road.
Driving out of Westport on the Coast Road feels a world apart from Christchurch city. For starters, State Highway 6 is virtually empty of traffic. To improve our sense of gleeful isolation, we take a detour at Cape Foulwind to feel the ocean breeze on our cheeks and see Tauranga Bay's fur seal breeding colony (a 30-minute round trip from the carpark on foot).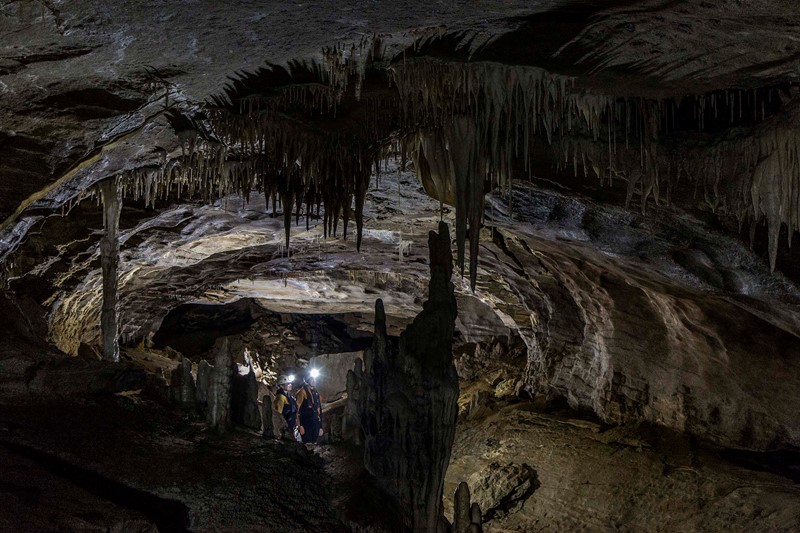 Then, it's on to the historic township of Charleston, a once bustling gold mining community now home to UnderWorld Adventures. We stop in for an extra good espresso and a half-day caving, glow worm spotting and rubber tubing down the Waitakere (Nile) River. By the time we reach Punakaiki, and our seaside cabin at The Ocean View Retreat Resort, we're ready to place our heads on their plush pillows and call it a day.
Day 2: Punakaiki To Hokitika
Every day is a stunning one on the West Coast no matter what the weather. We wake early to slivers of pink sunlight squeezing through foreboding black clouds. But after a breakfast of waffles and jam at the resort restaurant, the day clears and it's time to take the 20-minute Punakaiki Pancake Rocks and Blowholes Walk before jumping in the car and continuing south.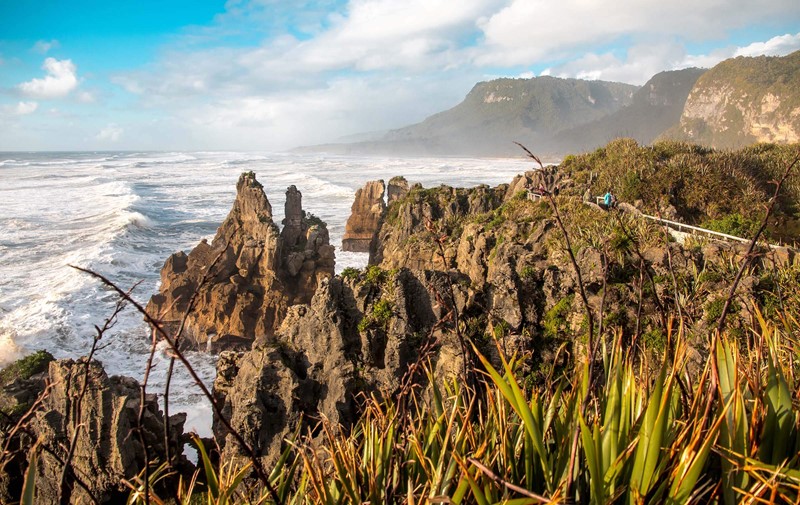 The road to Greymouth is flanked by verdant stands of nikau palms on the one side and cliff top vistas to the Tasman Sea on the other. Eventually, the views give way to pasture land and bring us to the Māwheranui River (Grey River) and the West Coast's largest township of Māwhera (Greymouth). Walking the riverside boardwalk, we watch two elderly men eating fish and chips in the pale sun. People mill around the railway station either waiting for guests on the TranzAlpine to arrive from Christchurch or buying tickets. Signage says the township was once a significant Māori settlement, followed by a gold and coal mining hub. Pounamu kōhatu (stones) placed around town are clues we're in pounamu (New Zealand greenstone) country.
From Greymouth, it doesn't take long to get to Hokitika, where we pull up to our beachfront hotel, unload our stuff, rug up and walk along the beach to breathe in the wild ocean air and admire the snow-capped mountains.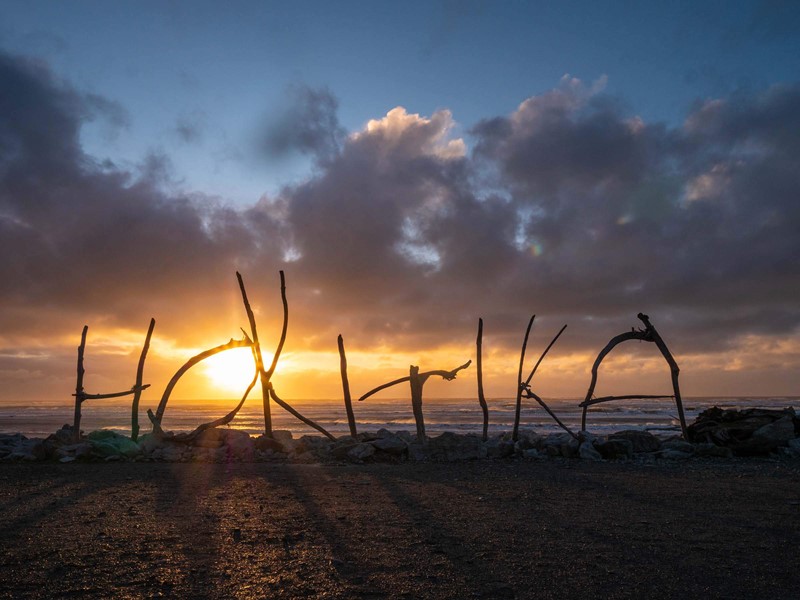 Day 3: Hokitika To Franz Josef
The last day starts with a peek inside Ngāti Waewae's Weld Street store to check out locally made pounamu and learn about Ngāi Tahu's greenstone authentication programme. We splash on beautifully carved greenstone taonga (treasures) made from locally sourced stone. Then, it's time to get back on the road to glacier country.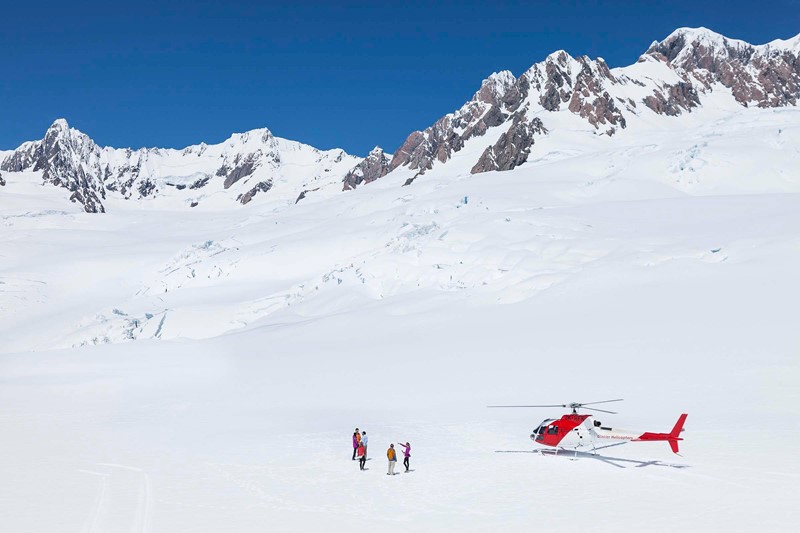 The sun's shining when we pass through the mining township of Hari Hari, a former logging town with lawns festooned with lichen-covered RSA signage and memorabilia. We follow the highway inland to Westland Tai Poutini National Park, arriving in Franz Josef in time to book a glacier flight with Glacier Helicopters for the following day (weather permitting). Winter's a great time for a roadie, we agree, as a fantail flits around our chalet window at Franz Josef Rainforest Retreat.